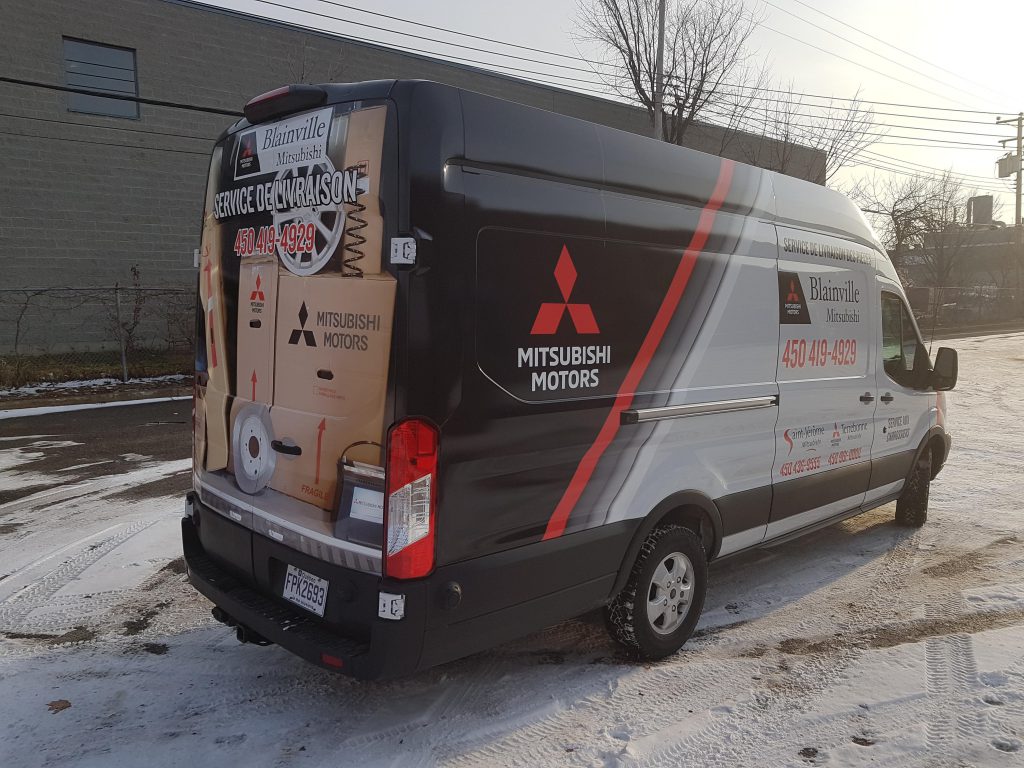 Complete Vehicle Wrap – Printed Vinyl Wrap
Thanks to our large format printing capacity, we are able to dress any type of vehicle. To give your cars a professional look, we can create, print and install a visual that is out of the ordinary.
Truck fleet lettering with RBQ license
As an RBQ contractor, you are required by law to display your license number from the Régie du bâtiment du Québec (RBQ) in several places. There are certain standards to be followed and that is what the Régie's inspectors and investigators monitor. Here is our guide which will teach you how to have your Truck lettering done with your RBQ license.