Our equipements
CNC Router 60 x 120 inches
3D laser cutter : 60 x 120 inches
Kiss Cut 63 inches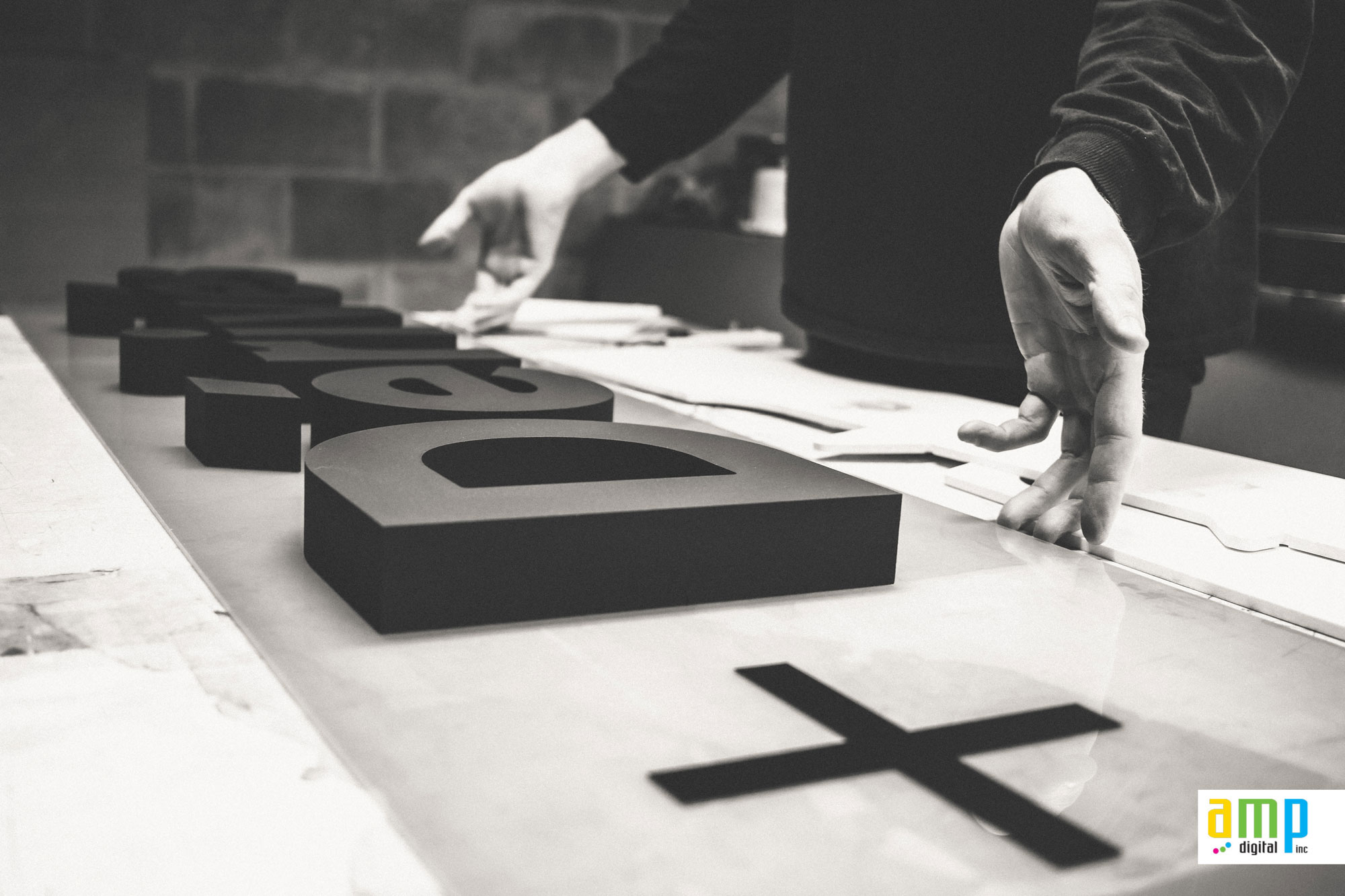 Project
3D letter cutting for signage
A good way to make your signage stand out is to use a 3rd dimension! By combining several materials and technologies including digital printing and cutting (CNC), the possibilities are endless.
Project
3D cutting help you stand out from the competition
Our 3D team can start from digital files or from objects. For some projects like this, the client provided us with a crate with his tools. Our team measured each item and then optimized their position. We finally proceeded to the cutting.
The customer can now deliver his suitcases without stressing about their items arriving in good condition or not. The presentation to the customer is also significantly improved.
Our recent 3D cutting projects