Since the start of the crisis, we have done a lot of hygienic protection for businesses, schools and other types of establishments. For the majority of them, standard Plexiglass protectors with legs did the trick.
When the owner of the Costa Del Sole restaurant in Montreal contacted us, he had more special needs. The guards had to be solid, not take up a lot of space on the table, and they could be installed easily and without tools.
This protection has therefore been custom-made to meet the needs of restaurateurs.
Protection helps protect people from different families at the same table.
Fasteners are easy to install and allow protection to be removed quickly between services.
The clips slide onto the protection so they can be installed on tables of different sizes.
The material is 1/4 thick acrylic which makes it resistant to snags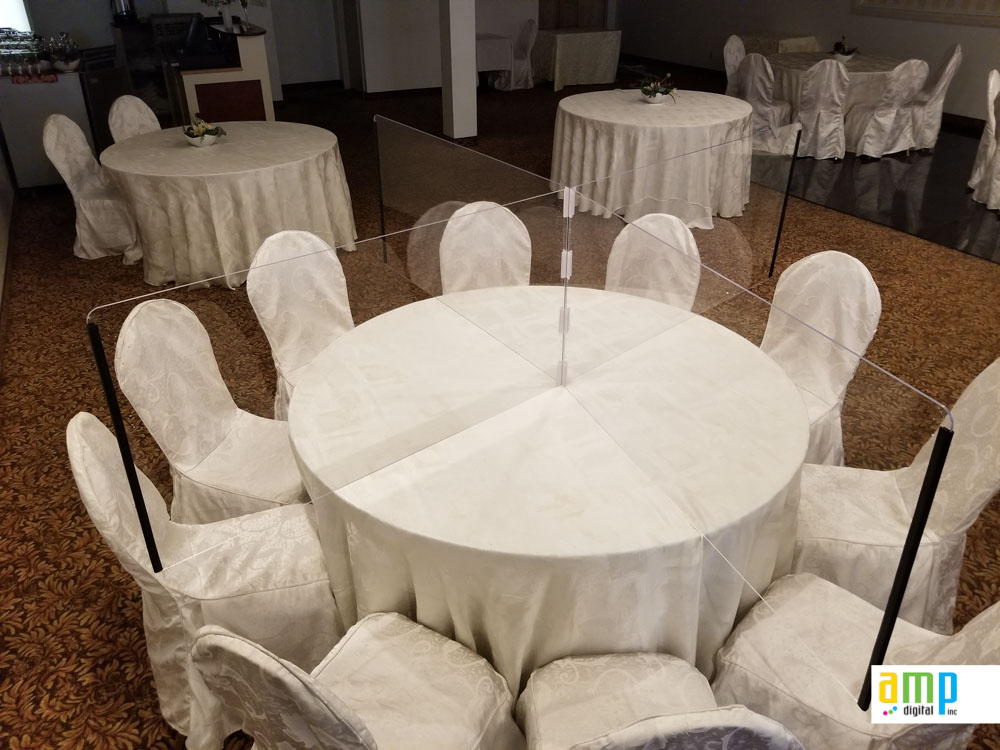 This protection was made to be able to divide tables in a reception hall. This will allow several families to sit at the same table. The hinges in the center allow the various panels to be adjusted to the desired angle.
This plexiglass (acrylic) protection allows protection between each table. Since it is transparent, it does not give the impression of being "shackled".
We develop new products to meet the demands of our customers. Contact us to discuss hygienic protections adapted to your business.