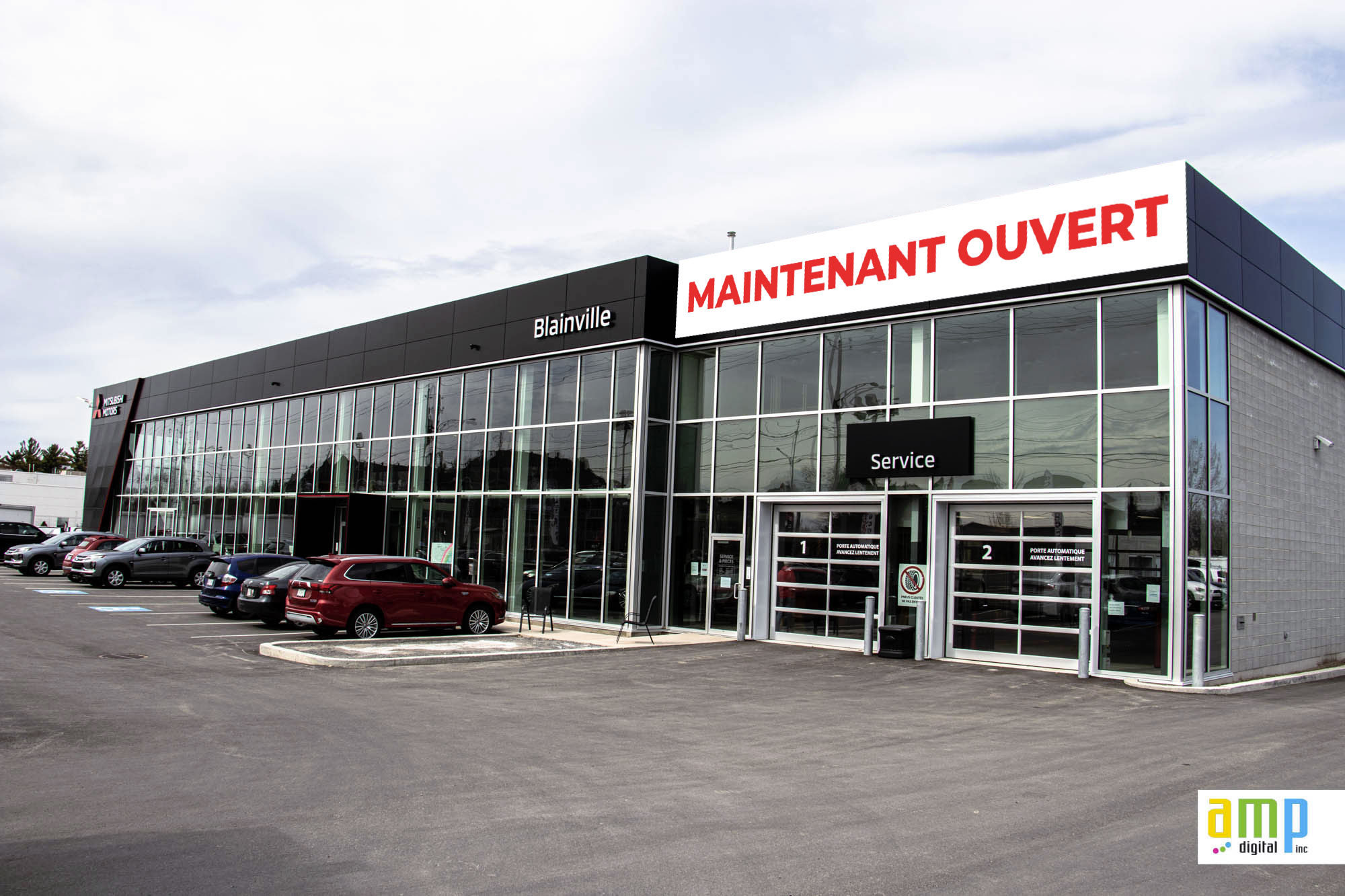 Large format banner
With deconfinement, it will be important for your customers to know that you are now open. We offer several tailor-made options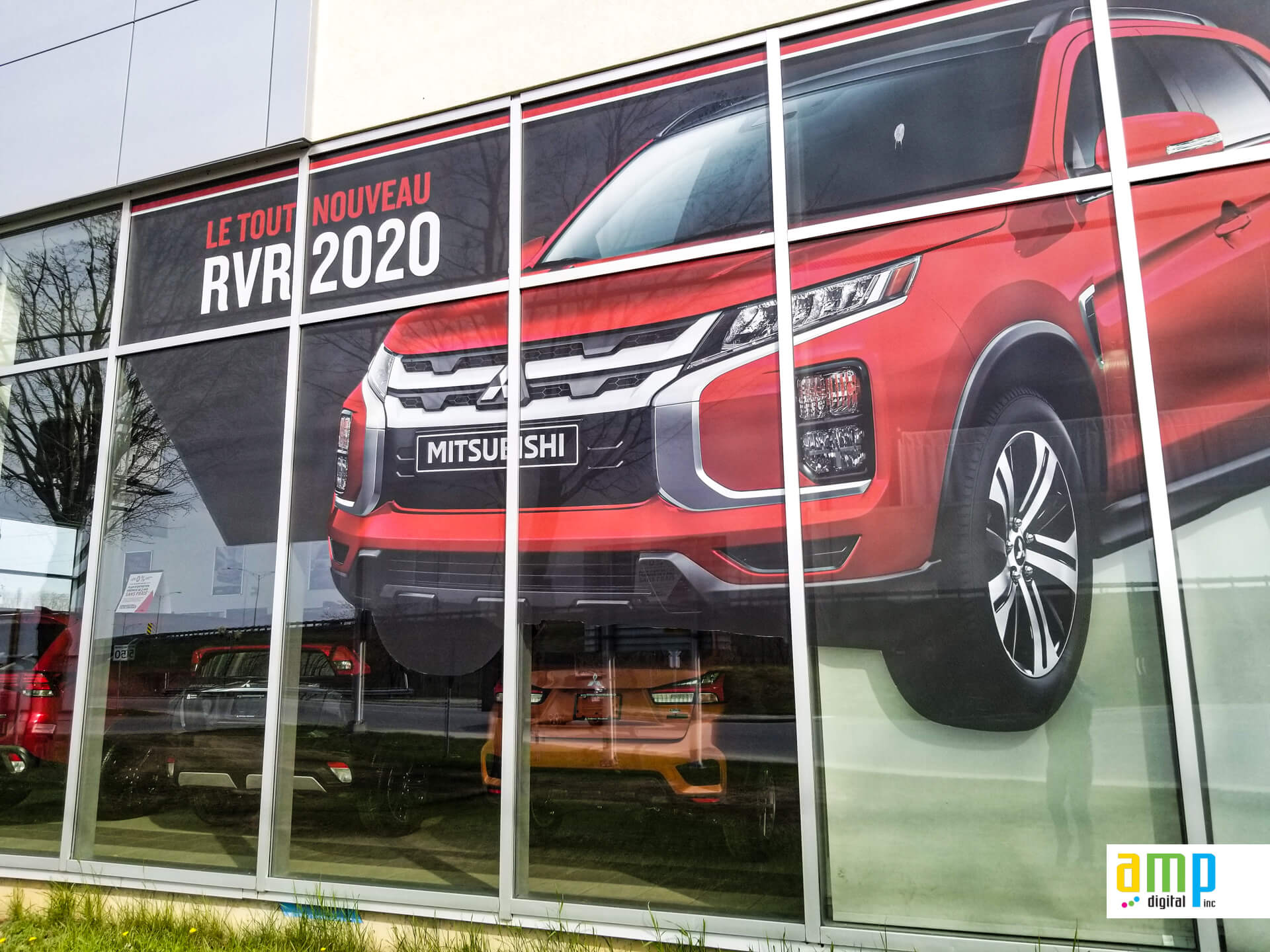 Dealership window lettering
No matter the size of your windows, we can dress them!
Printed Vinyl Wall Art
A great way to add life to your showroom is to install a printed Wall Art. We can take care of the creation, printing and installation!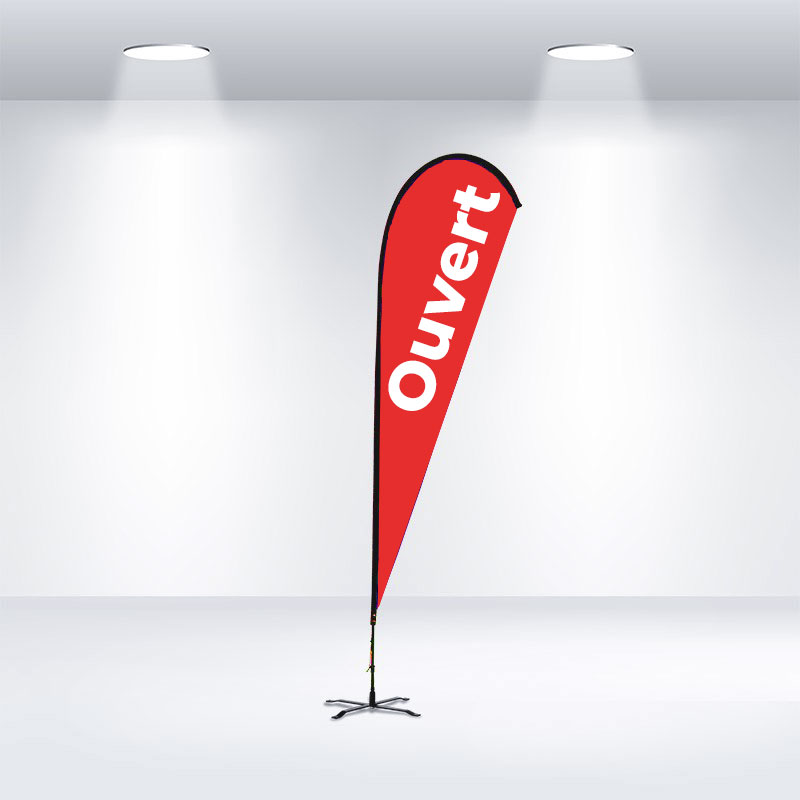 Promotional flag
Several options available to get your message across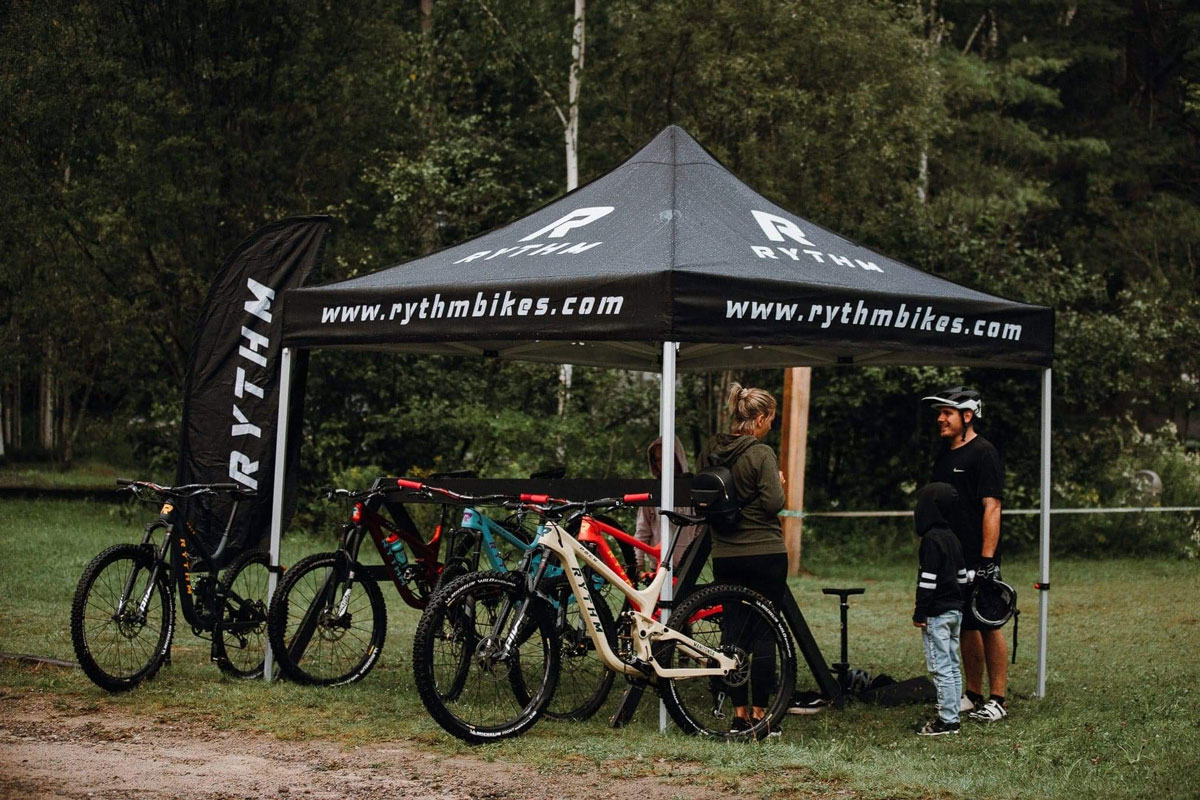 Promotional tents
Get a branded solid tent for your events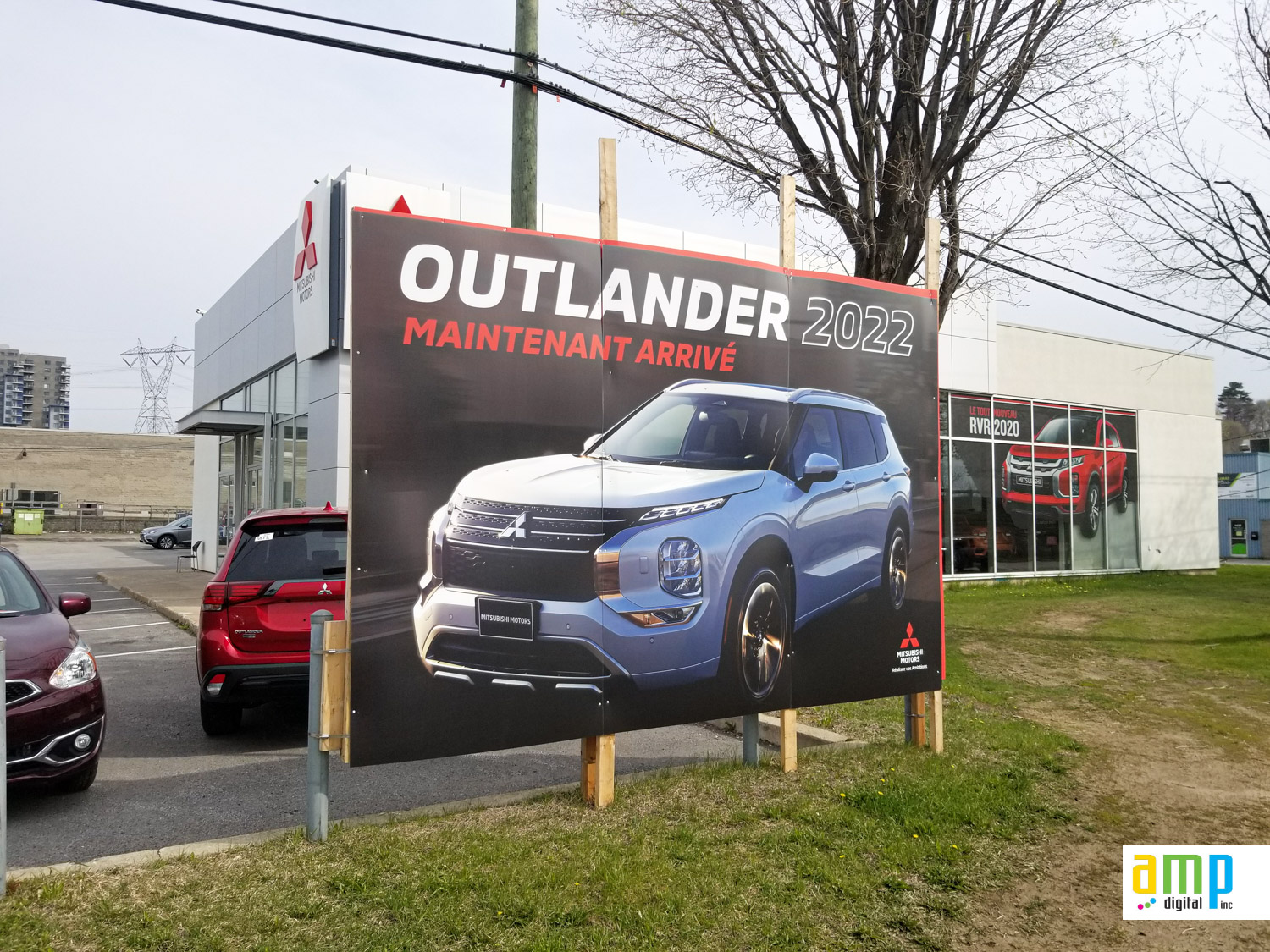 Coroplast Exterior signage
In order to set you apart from your competitors, we can print temporary signs at low prices and also take care of the installation.
SEG fabric frame
This type of display allows you to change your display in minutes. Whether for different seasons or new models, it's easy and affordable.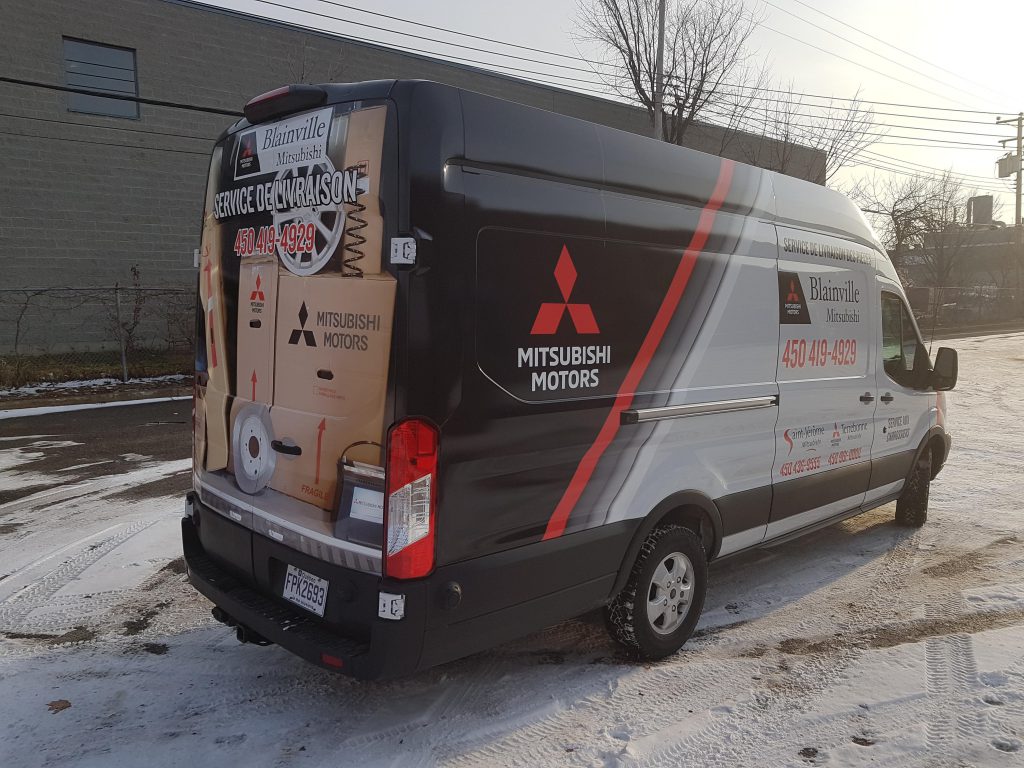 Car and truck lettering
Your cars are on the road, why not take the opportunity to display your image and take advantage of this visibility.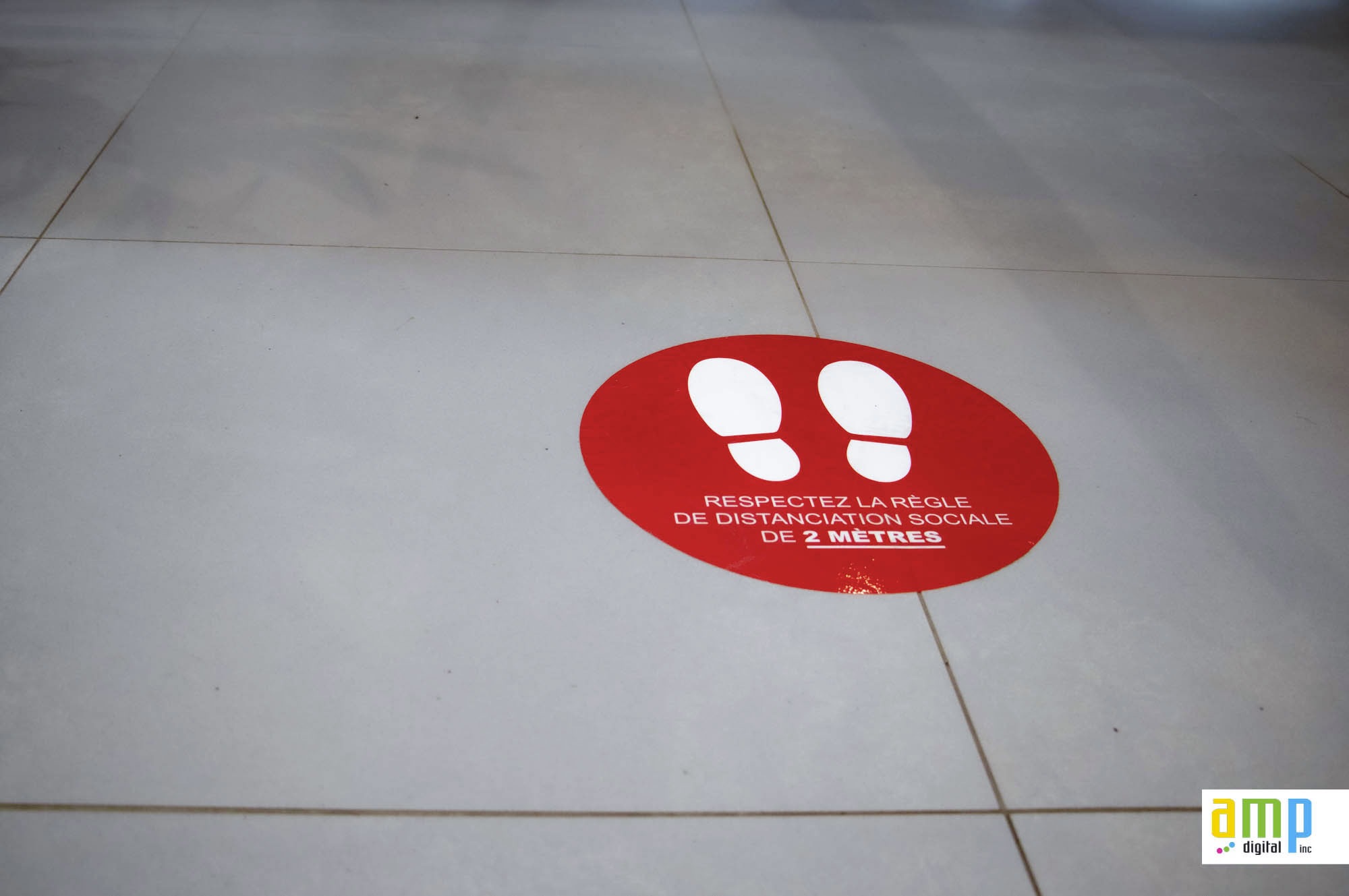 A collection of floor stickers to enforce the health emergency
Custom options are also available
Sneeze Guard in Plexiglass (Acrylic)
This tailor-made protection helps keep your employees safe and reassures your customers.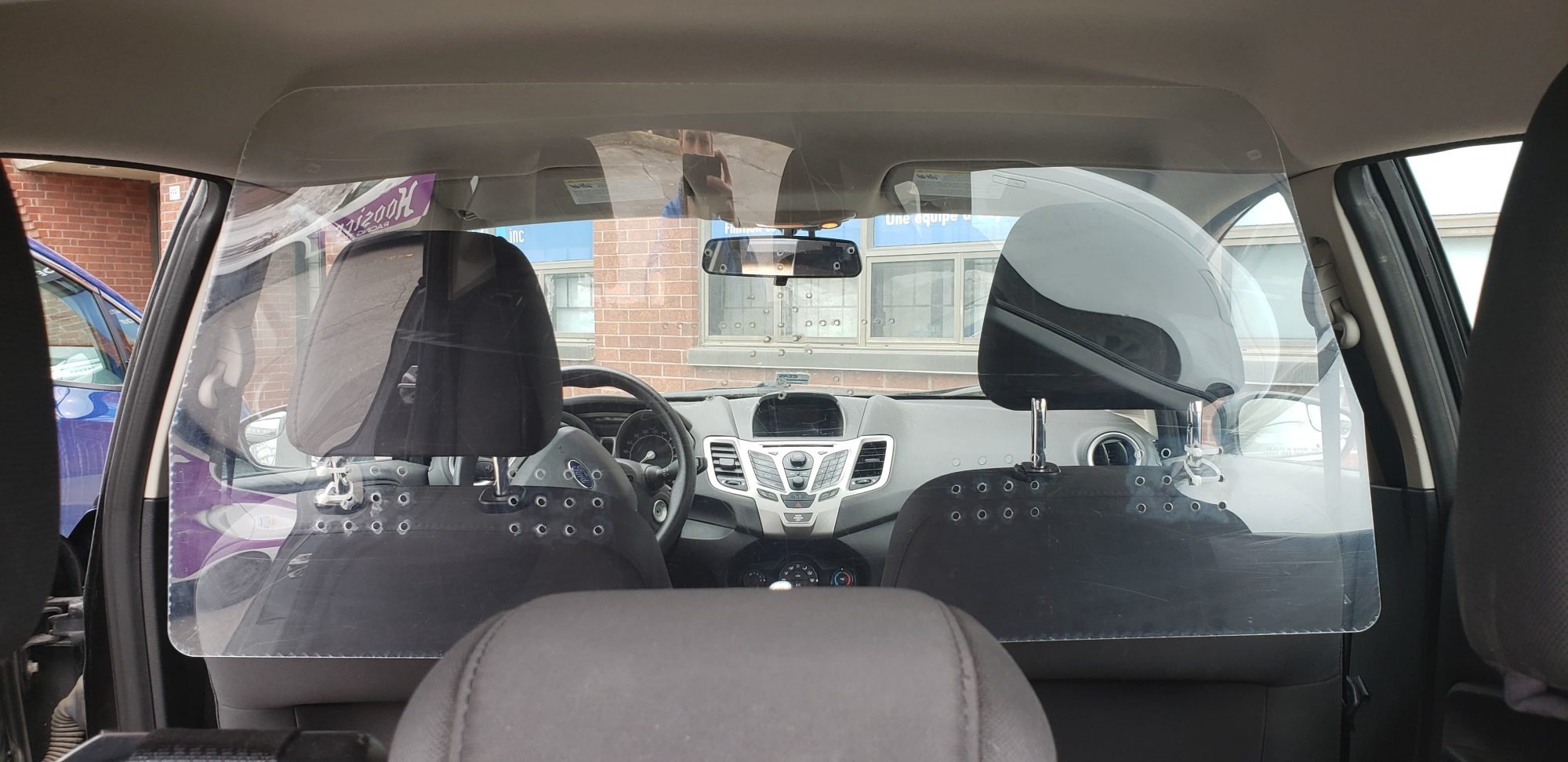 Protection for your road tests & your escort service