Given the size of the murals to be printed, we had to optimize the images to keep them of good quality. After a few tests we were ready to begin the production.
BMW Canada provided us with some images including the famous BMW M1 Art car by Andy Warhol. (see below)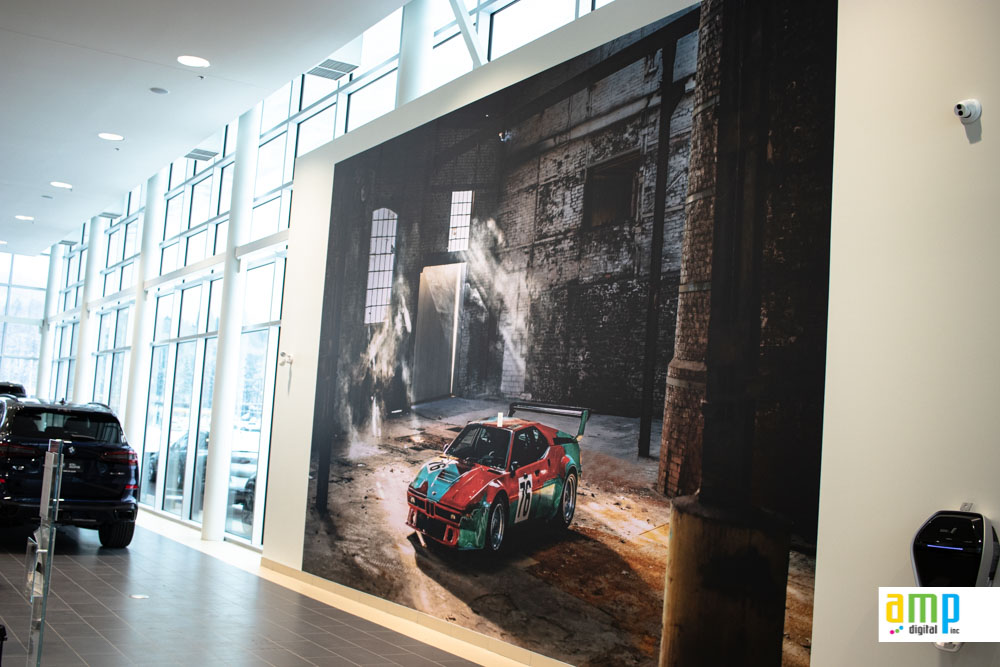 A rally photographer provided us with an image of Joël Levac's MINI WRC in the Canadian Rally Championship.
The last photo was taken at the Monte Carlo Rally in 1969! This photo is now 50 years old. Of course it wasn't a digital picture. It was scanned and then our graphics team played with colors, the photo grain and removed artefact as well. We were really impressed with the result of the print!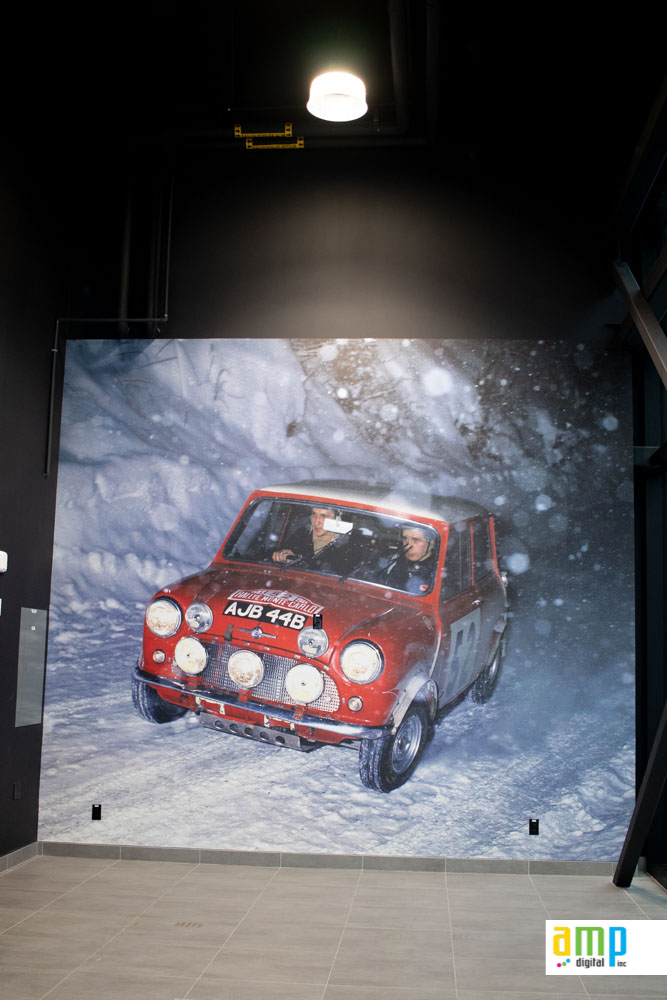 Gallerie