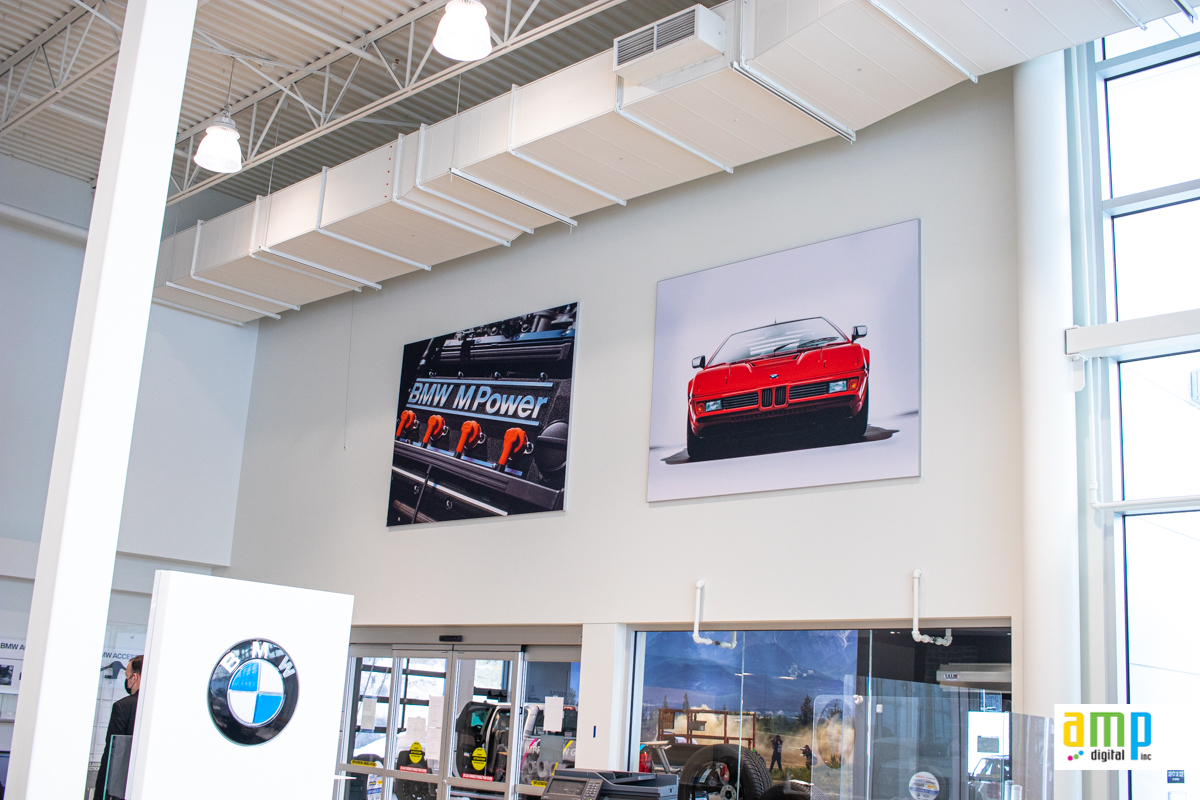 BMW – MINI Ste-Agathe continued their car dealership interior design project with us. This objective of this project is to develop the brand activation strategy. Our team worked with the dealership management team and the BMW Canada marketing team to select these stunning images from their library. The printed fabric frames that we installed on the BMW side as well as the MINI, bring life and excitement to the dealership. Combined with the vinyl murals we installed a few months ago, customers will now be able to taste the BMW / MINI experience on their next visit.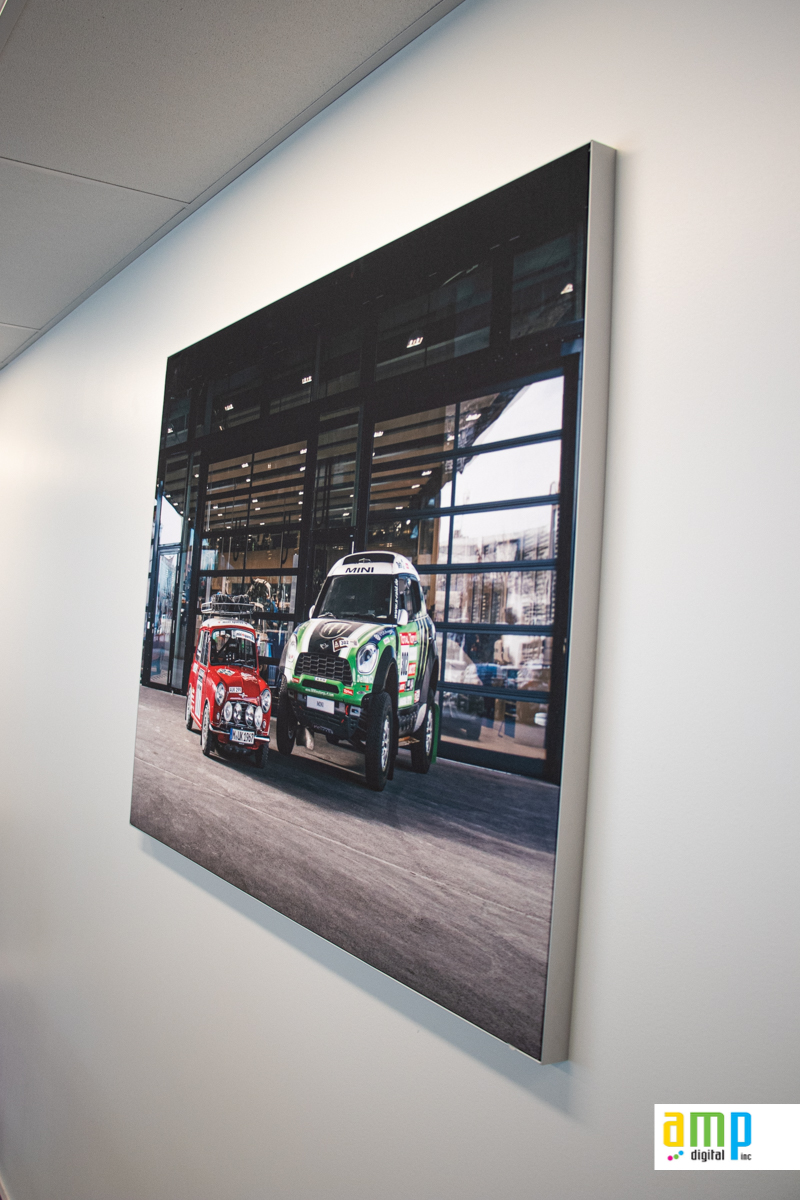 Strong and stylish aluminum frames
The frames we have installed, are made of an aluminum structure that is attached to the wall. This structure is available in several colors, materials and sizes which will change depending on the style you want to give to the room.
For this mandate, the client opted for aluminum to give a modern look that matches the image of BMW and MINI.
Sublimation printing
The printing was done by sublimation, which allows the material to expand.
What is SEG?
SEG, here is the abbreviation of "Silicone Edge Graphic" which means that we have a silicone band sewn onto the ends of the printed fabric. It is this silicone band that we will slide into the aluminum frame in order to obtain a good tension of the print.
Changing the print is easy in a SEG frame
The customer will be able to change the impressions as they see fit, without the need for any tools. If he wants to inter-switch the images from one room to another, 5 minutes and it's done! Several images have been chosen to last over time but if the car models change and he wants to update his frames, we can simply print the new visual and deliver to them so that they can inter-change the visuals.
Several options available for this kind of frames
The project was developed according to the needs of the client but many other options are available for this kind of frames. There are many different framing options such as wood to give a more rustic look. It is also possible to add LED lights behind the printed fabric to make the photo stand out. Finally, in terms of dimensions, anything is possible! SEG frames are often seen in exhibitions that measure about twenty feet in height by several dozen in width.
You are inspired by that project?
Contact our team to talk about your projects and to create a proposal for you according to your needs and objectives. Contact our team
---
Also to discover
Check out our article on vinlye murals that we printed and installed in this dealership.