For many years, banners have been used for quick and inexpensive display. In addition to being easy to install, this product is durable inside and out.
The different types of banner
Standard banner
This type of material is used if installed indoors or on the banner will be stuck to a structure. This can be stretched and will give a very nice finish.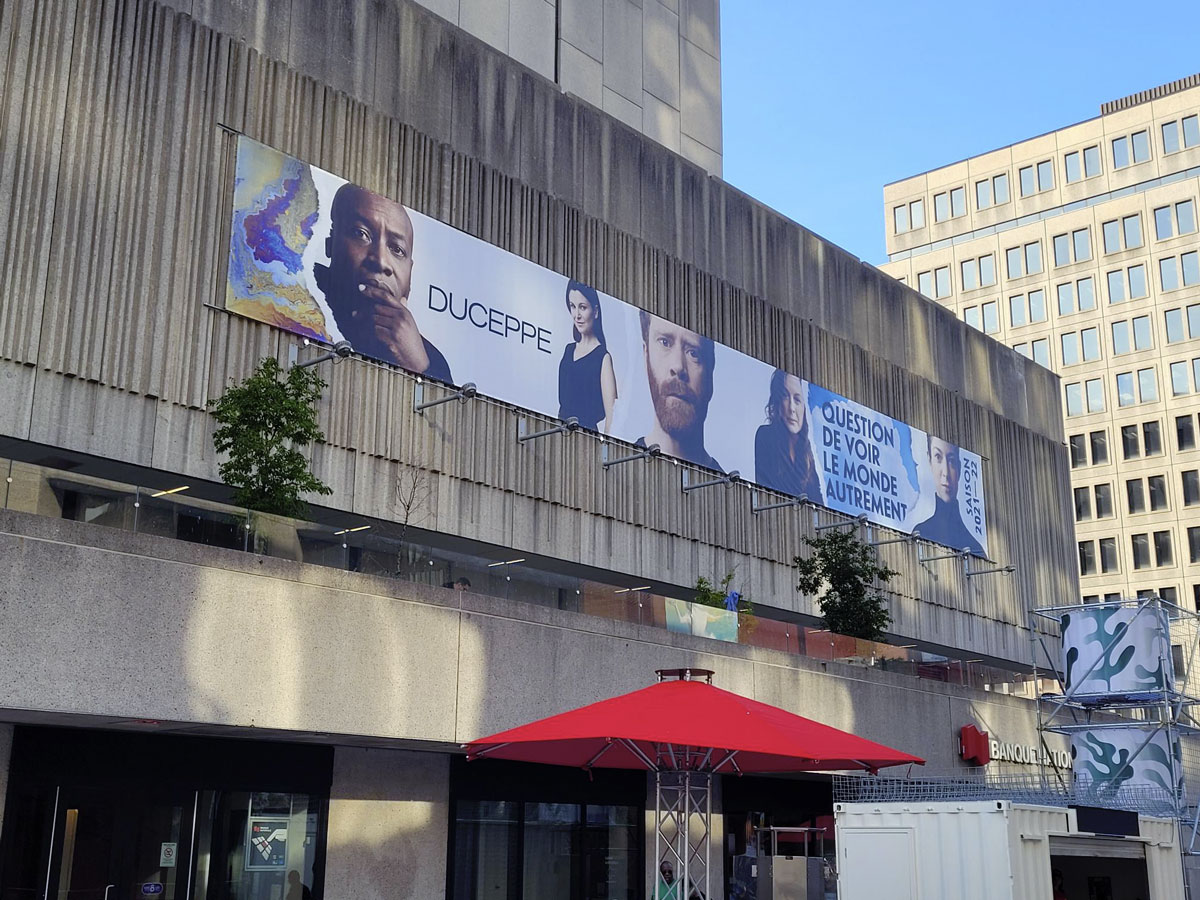 Mesh banner (frequently called construction site banner)
The Mesh banner is frequently used on construction sites. First of all, the material is cheaper than other types of banners so when you have to cover long distances, it comes cost-effective. Then, given the holes in the material, the wind passes through well, which makes it possible to install this type of product on fences in the middle of a construction site, without fear that the whole thing will go upwind. Several finishing options are available depending on your needs.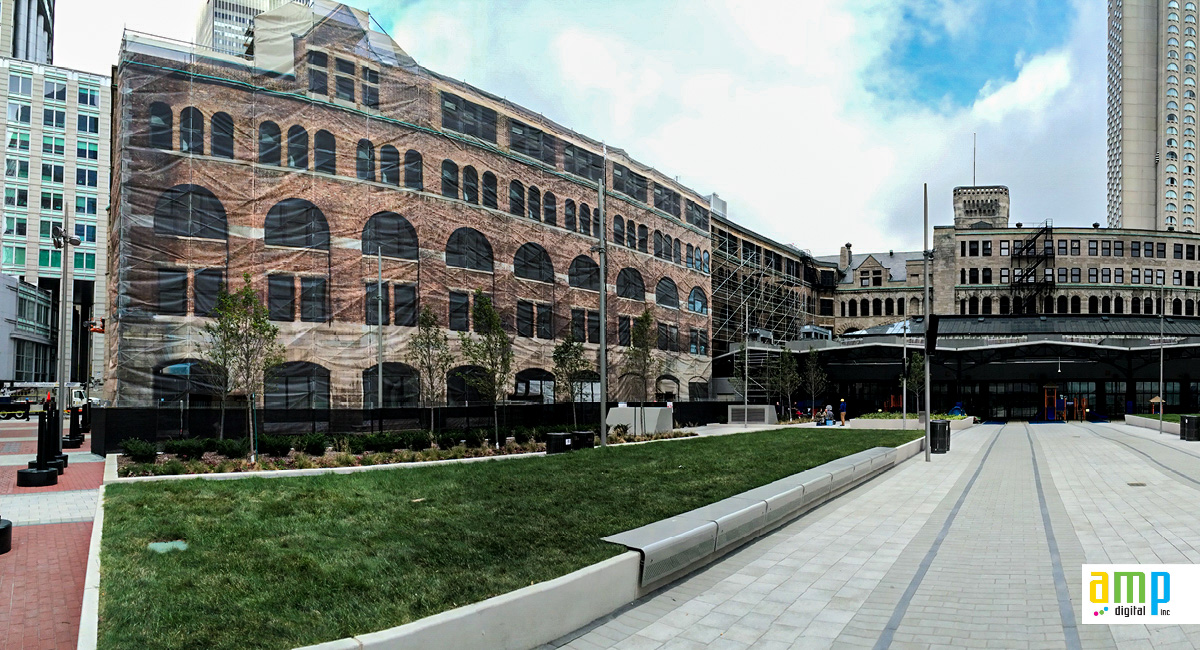 Backlit banner
This type of material is frequently used for signs or other projects involving lighting behind your print.
The different types of finish on a banner
Eyelets
On most of our banners we add grommets. This is a very easy way for our customers to install it themselves. By adding eyelets, we also solidify the weld or seam. Depending on what you will be using it for, we can add eyelets in several different layouts.
Eyelets on 4 corners
Eyelets at X distance all around
Eyelets at X distance top and bottom
Banner Welding
A good way to add stiffness to your banner is to weld the ends. Indeed, this will prevent it from tearing in strong winds. Of course, we can then add eyelets to allow you to install your banner.
Welding is also used to attach several pieces of banner together and make one huge banner. Thanks to this process, we can make assemblies of several tens of feet!
Banner Sewing
Sewing the ends of a banner will also have the effect of preventing it from tearing and will even give it better strength than welding.
Webbing
When we make banners that need to be very strong, we use a "Webbing" border that we sew on all 4 sides. This nylon band, makes the banner very strong. This method is used when making very large banners and welding them on top of each other in order to arrive at the final format.
Hems (pole pockets)
For some projects such as banners or banners hung from above, we will make a fold on itself. In it, we will slide a pipe which will act as a support. When there is no support at the bottom, a pipe or dowel is sometimes added to hold the banner up.
Hole for the wind (wind flaps)
For certain projects such as pole banners, for example, we use a solid banner, however, we still have to deal with mother nature… That is why we will add holes for the wind. Depending on the client, different styles are used, but the most common is a half-hole down. So when there is no wind, the banner resumes its place. During high winds, the half hole opens to let the wind pass and thus reduce the pressure on the banner fasteners.
Lamination
If you plan to use your banner long-term and outdoors, our experts suggest adding a lamination. Indeed, this will protect the print and allow you to extend the life of your poster, in addition to keeping its colors much longer!
Start your banner project today!