The Festival TransAmérique team contacted us a few months ago to develop a UV printing project on wood. After discussing their needs a bit more. Our 2 teams started to collaborate to create part of their exhibition « Alep. Portrait d'une absence »
So we started by doing UV printing on Russian birch using our flatbed printer.
When doing this kind of printing, it is important that the material is of good quality and in good condition. Firstly, so that the anchor can hold onto the hardware, but also because if the hardware is too rough, the printheads of the printer may not be able to pass over the hardware.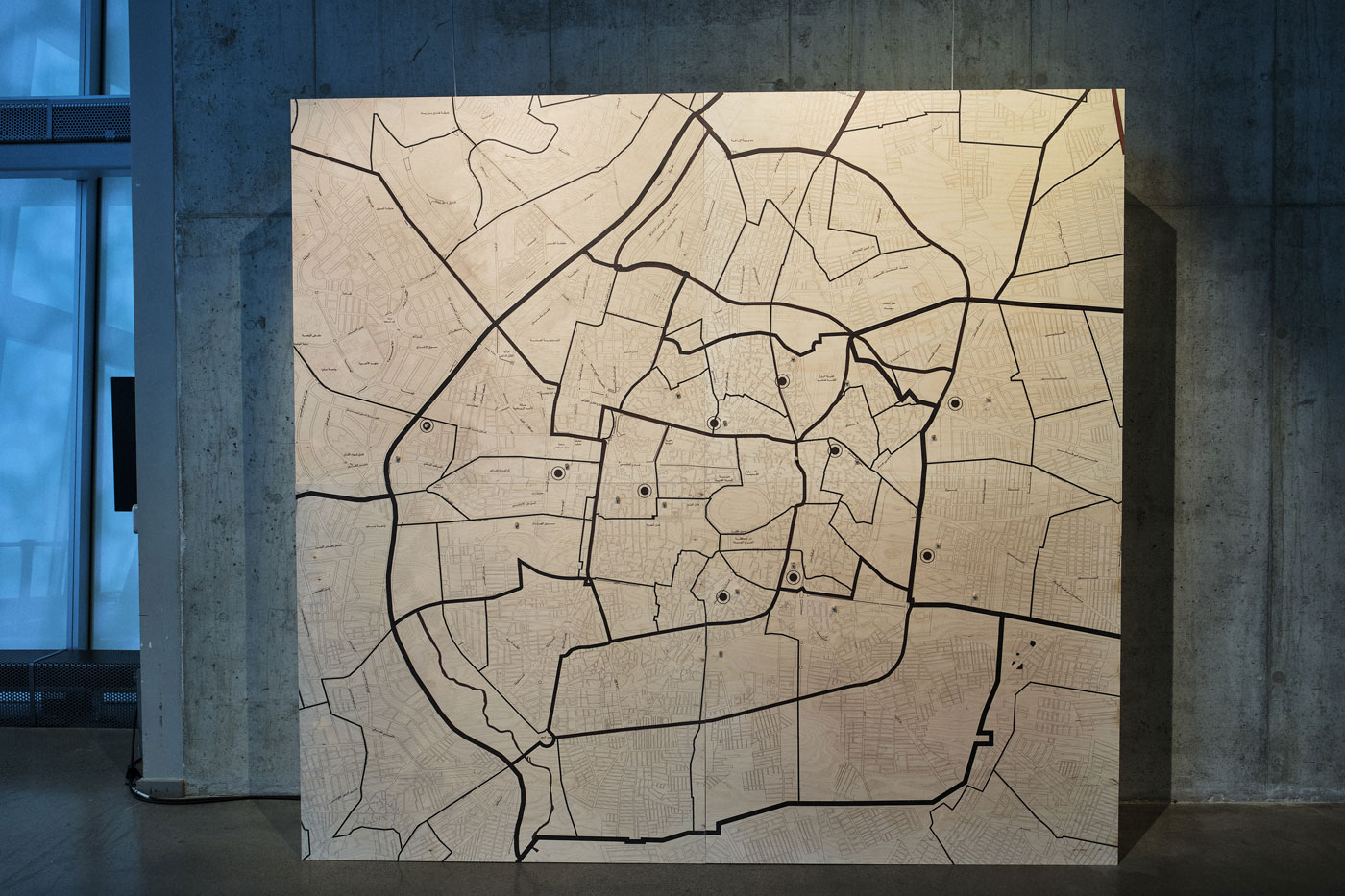 Once everything was printed, it was up to our CNC digital cutting team to play. In the computer graphics step, we add landmarks that allow the machine to locate itself on the equipment. Once this step is completed, we can proceed to digital cutting.
A basic cut has been made to make sure the pieces are the exact size.
Subsequently, for some piece, we cut half a thickness. Thanks to this, a principle of puzzle was made. You can see in the video below cutting out half the thickness of the material.
Image gallery of this project
In the gallery of images provided by FTA and taken by photographer Vivien Gaumand, you can see the public's interactions with the work on display.
Learn more about this exhibition at https://fta.ca/spectacle/alep-portrait-dune-absence-2021/
Visual creation : Team at Festival TransAmériques
Event name: Alep. Portrait d'une absence, dans le cadre du Festival TransAmériques 2021