For the Montreal Gay Pride Festival, Complexe Desjardins had asked us to dress one of their facade in the colors of the rainbow.
Once they provided us with the print files, it was our turn to play!
The first difficulty was to choose the right material. This is a temporary installation so we had to choose a quality vinyl that would leave no mark after the project was over. However, we still had to have a good adhesion since we were installing everything on a concrete surface. This, being imperfect, represented a good challenge in terms of membership but also of the final look.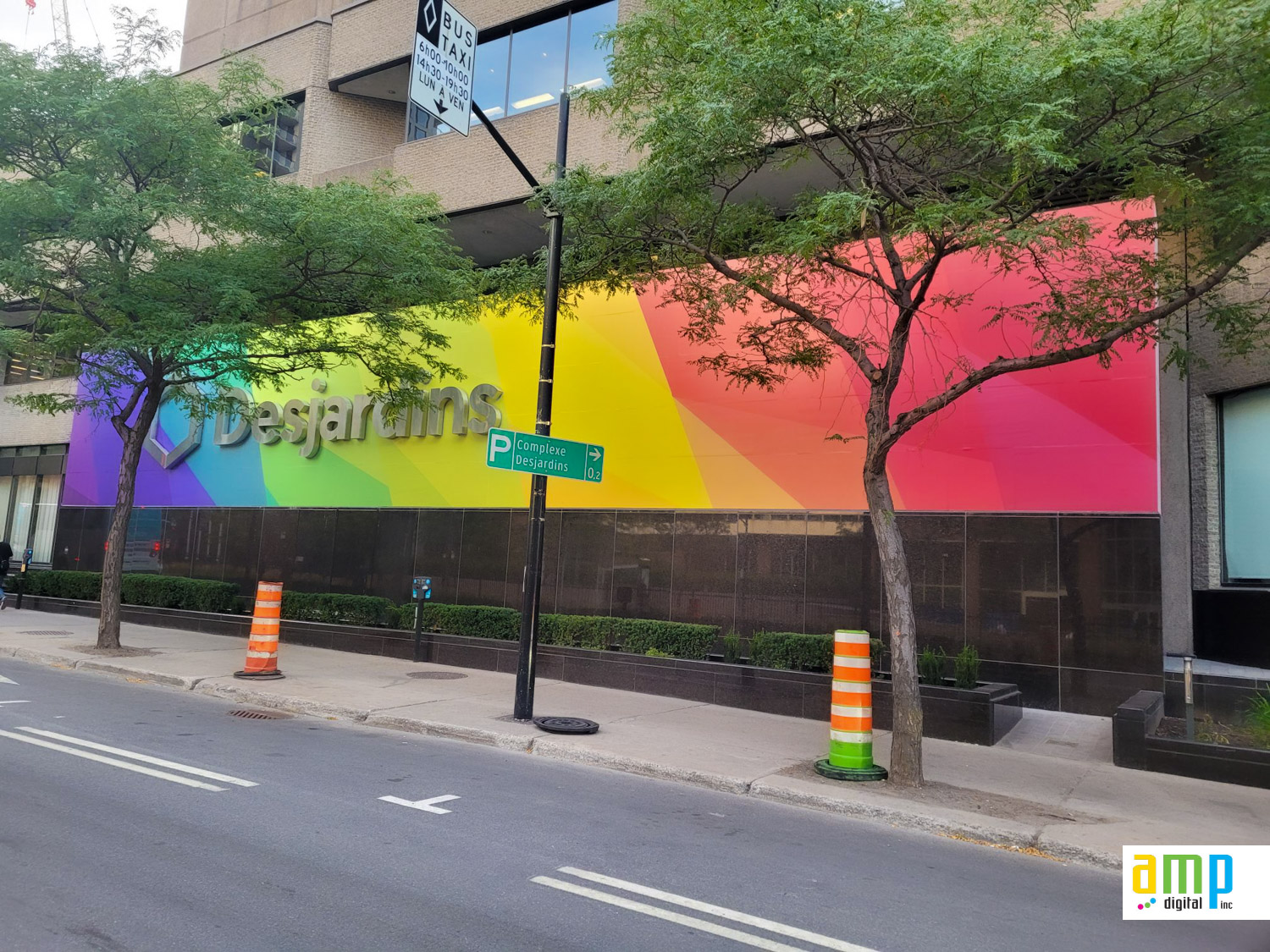 Then our large format printing team produced the vinyl tiles on our large format UV printers.
Once there, the installers used a small basket so that they could pass on the sidewalk.
As you can see, we installed the vinyl around the Desjardins logo which added a level of difficulty. Now that we see the end result, it was worth it!
Our teams are always available if you have questions, don't hesitate to contact us to start your next project!