The AMP Digital team was mandated to print and install the promotional display for the windows of the 100th anniversary of the Société des Alcools du Québec.
We worked with the SAQ design team for the files and then we took care of the printing.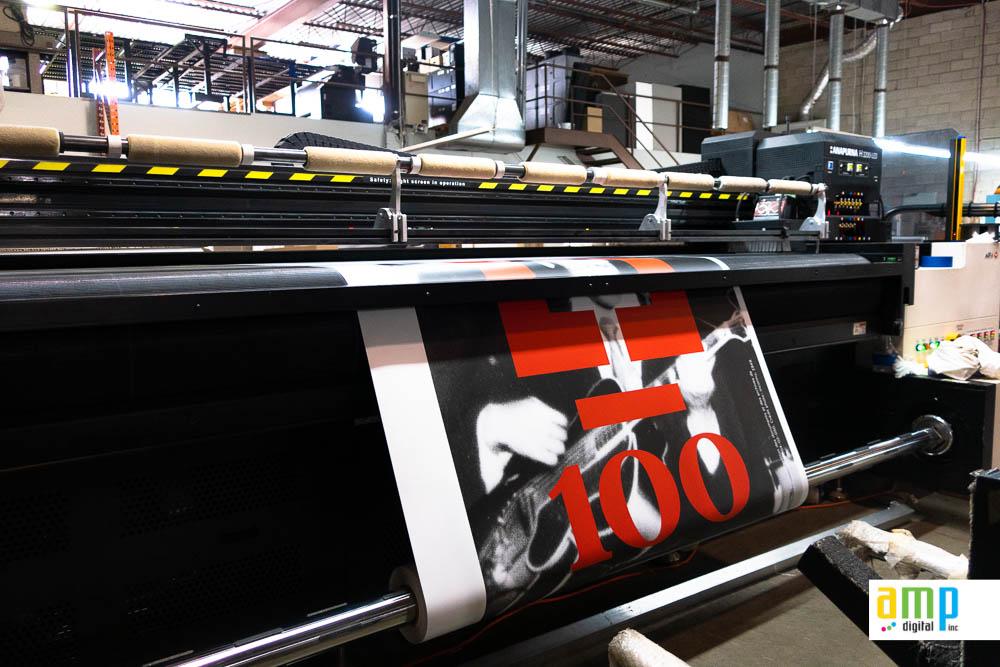 The exterior display was made using perforated vinyl in the windows. As you can see in the windows, cut vinyl lettering accompanied each visual.
Self-adhesive vinyl was also installed on the furniture in front of the checkouts.
Our printing team proceeded with the UV printing of the perforated vinyls and then our installation team was responsible for touring Quebec to install the promotional display in the windows.
The campaign was displayed throughout the summer and in the fall, our team also took care of the uninstallation of the vinyl in the windows.