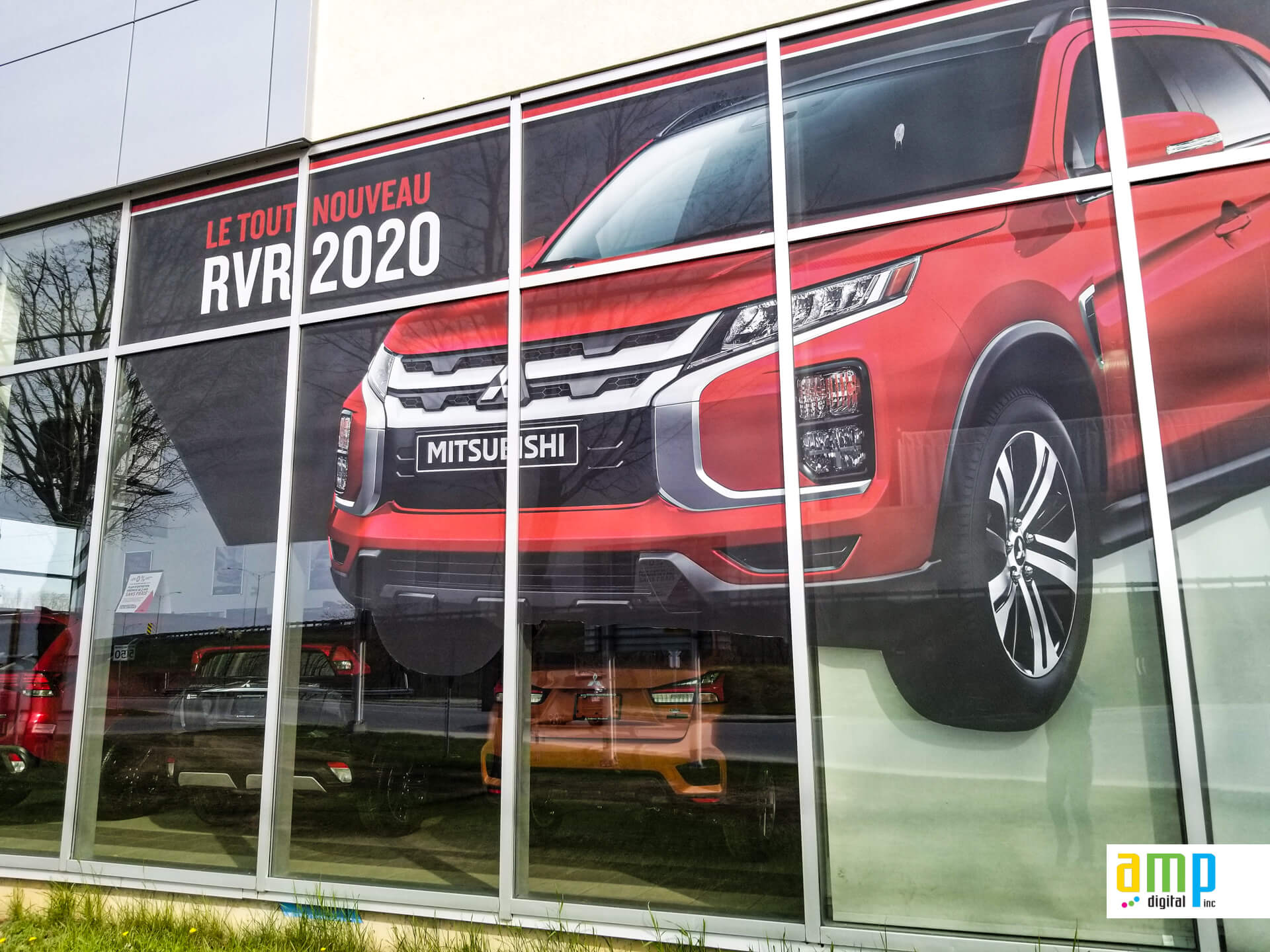 In order to announce the new model of one of their cars, the Mitsubishi Terrebonne dealership has asked us to dress their window.
With the help of the Mitsubishi Canada marketing team, our computer graphics team prepared the showcase to produce die-cut perforated vinyl.
Once the printing and cutting were done, it was our install team's turn to play!
We are delighted with the final result of this project which called on several of our departments.
Below is a view of the interior of the dealership that shows you the reverse effect of vinyl. This allows to keep a good visibility despite the fact that we dress the outside of the window.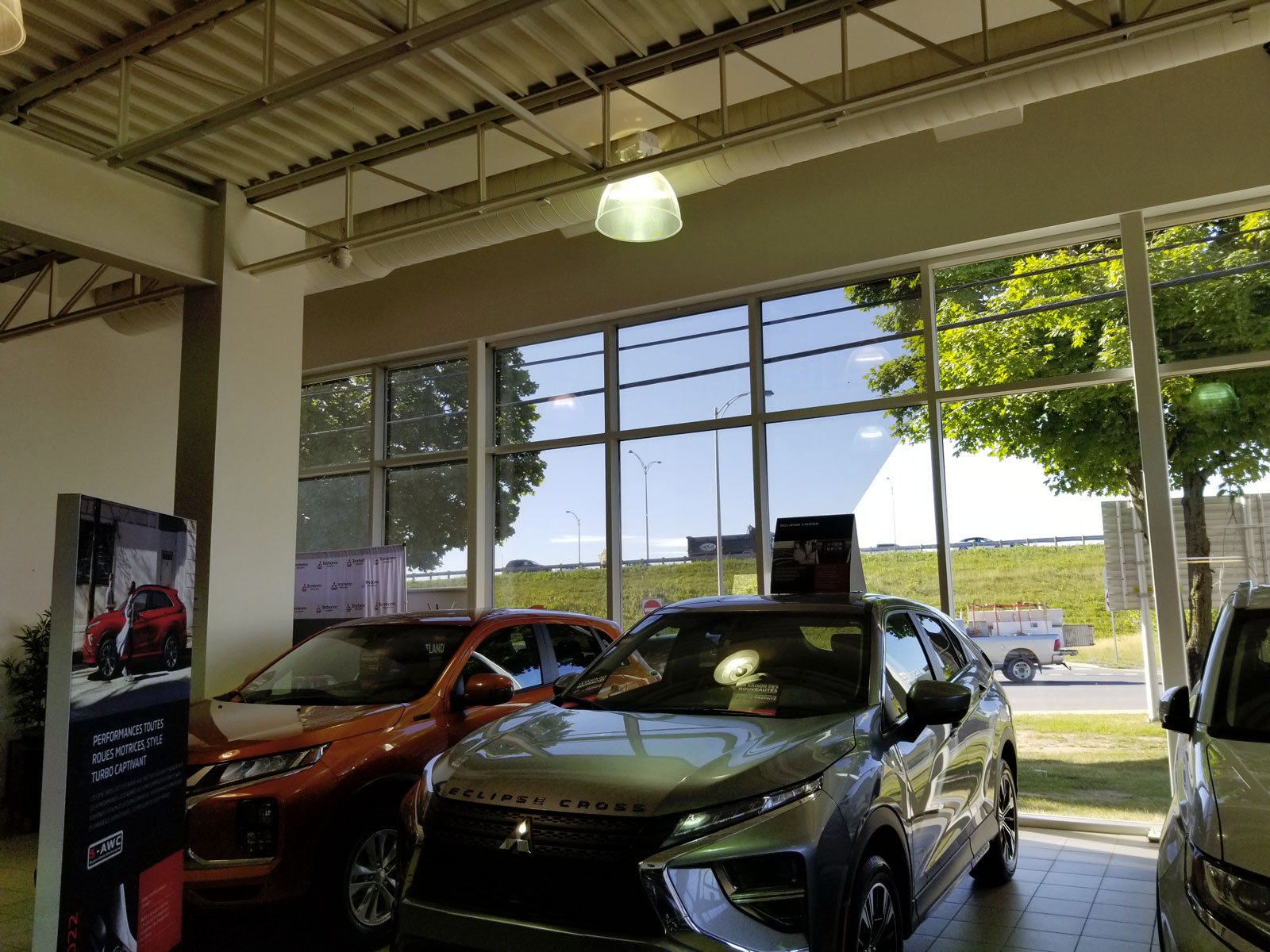 Does that give you project ideas?
Check out our guide to perforated vinyl